(N)Ception
Custom Epoxy Countertops and Other Surfaces
Who doesn't want new countertops with the richness and panache of marble, granite or quartz? They are all so beautiful and add a touch of class to your home. Truth be told, most of us can only dream about having any of these surfaces.
Good news! You can afford to have the next best thing! And it's even better in so many ways! The color spectrum is unlimited, the sturdiness unsurpassed and the value added by our artistry is infinite.
Epoxy countertops both look and feel like the stone you desire. No one will know the difference unless, of course, you share your little secret.
High Quality Design, Manufacture and Installation of Custom Crafted Countertops
Every step in the creation of your project, from the design work to the drawings to the selection of every piece of wood used, is made with care and patience. Every piece is handcrafted to order, with utmost attention to detail and the highest of high standards. We have been green from the beginning because we care about the environment as well as our studio and the home you live in.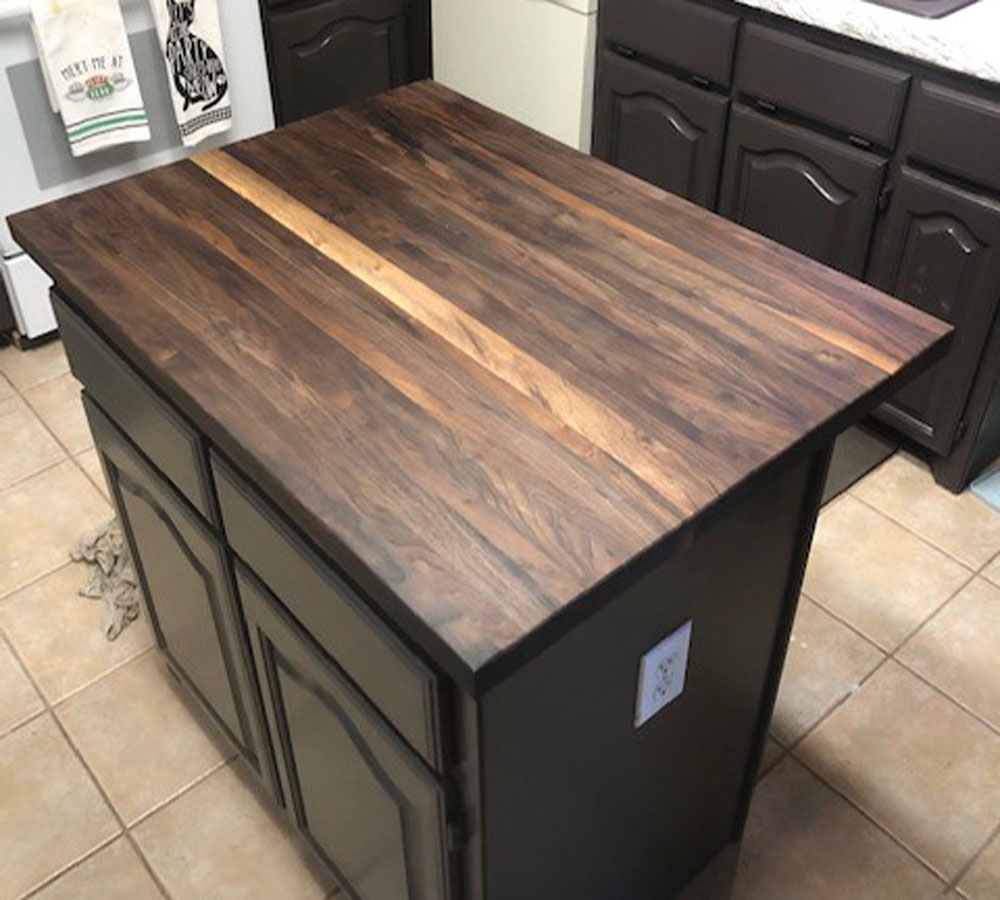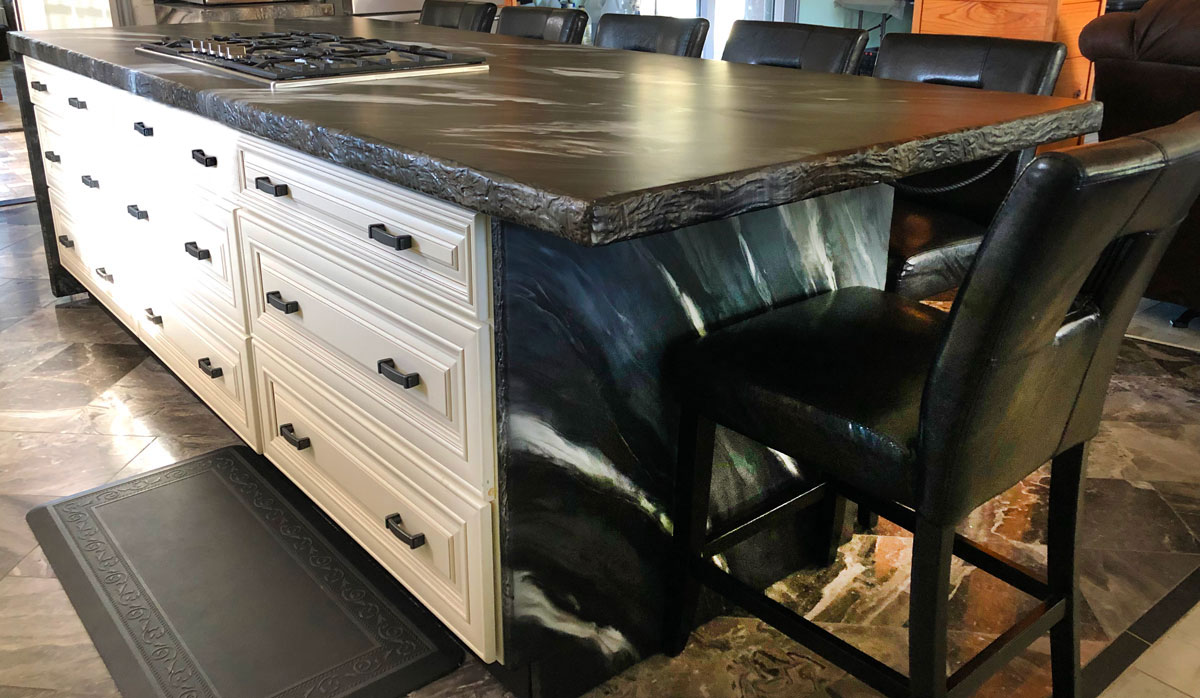 In our fast-paced consumer culture everything seems to be pre-made, pre-formed, and just off the shelf. Fortunately, we are here to give you some creative
control over your personal environment.
With an opportunity to renovate our own home, we chose to have a large island but found the prices excessive. As craftspeople, we determined that we could build and epoxy coat it ourselves.
The result is the modern 4' x 10' island complete with storage drawers and seating for six.
Why Epoxy Countertops – Because the Only Limitation is your Imagination
Epoxy performed with the right materials and using the right procedures produces incredibly beautiful results! It's advantages over other surfaces are many:
Stylish, Unique designs
Boundless Colors
Looks and Feels like Natural Stone
Durable and Sturdy
Seamless Surface
Scratch Resistant
High Gloss Shine or Matte Finish
Doesn't Dull Over Time
No Re-sealing Ever
Easy to Clean
100% Antibacterial, Non-toxic, Food Safe
Waterproof, Perfect around Sinks and Showers
Resistant to High Heat (up to 475 degrees)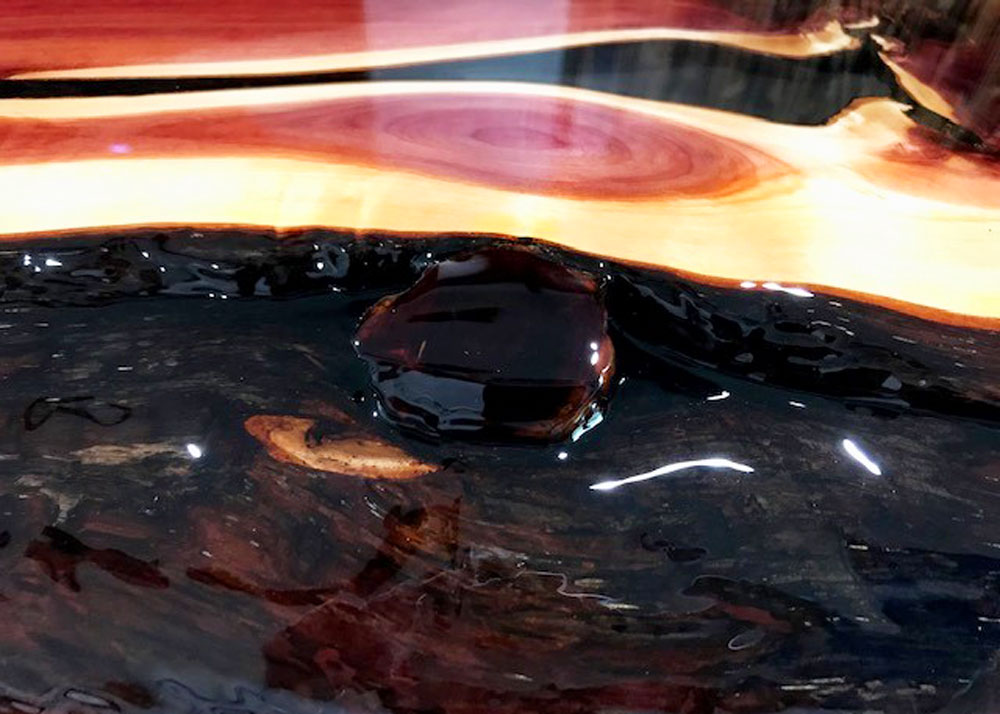 Make Your Dreams Come True
Setup a free consultation! We appreciate your trust in us and can't wait to design something special just for you!